Let us honour and enhance your special occasion with the magic of piano and voice.
Gillmore & Shaw specialize in offering exceptional piano and vocal services for wedding ceremonies, memorial services, and special events. Whether a formal hall or the comfort of your home, the beautiful piano melodies together with moving vocal accompaniments create lasting memories for any formal occasion.
Browse the archive of sample musical selections to hear for yourself.
We serve the Lower Mainland, Whistler and Fraser Valley areas. We provide keyboard and sound equipment as necessary. Allow us to honour and enhance your special occasion with the magic of piano and voice.
About us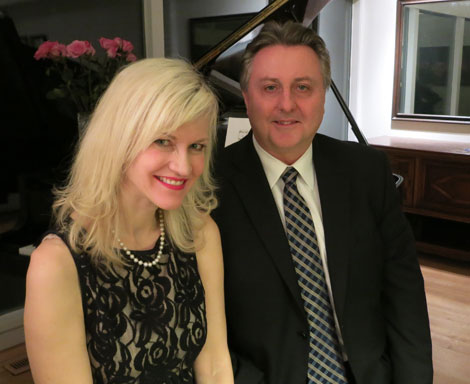 Susan Gillmore, A.R.C.T.
Susan first experienced the joy of piano at the age of 4 and has never looked back. She is accredited in Piano Performance with the Royal Conservatory of Music and has also shared her love of music by teaching young students for over 20 years. A master of a variety of instruments, Susan also plays the oboe with a local ensemble. In any setting, the emotional impact of Susan's playing is surpassed only by her passion for music.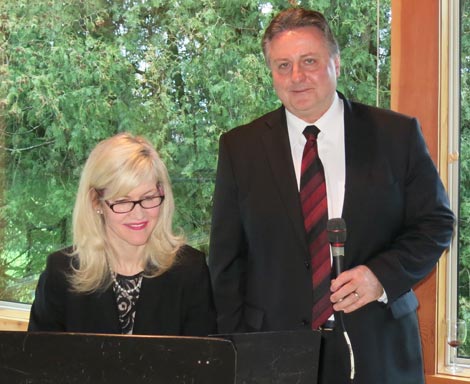 Blair M. Shaw
Blair's melodic voice and creative genius has been shaped by over 40 years of vocal training and experience. He has captivated audiences locally and internationally as a solo artist, and as the energetic front man and lead vocalist for a variety of musical groups. His credits include live stage and television performances. As an accomplished vocalist, guitarist and drummer, this Vancouver native and co-founder of Gillmore & Shaw lives to perform and share his love of music.
Contact Us
It would be a pleasure to discuss our services with you.
Contact Blair M. Shaw: